Online banking is a system that enables bank customers to access accounts and general information on bank products and services through a bank's website or app. It is a means of banking through the internet that provides one of the easiest banking systems to clients with low cost and quick services. Online banking in Bangladesh has rapidly grown over the years as the country's financial sphere is integrating more digital services in the financial sector.
Growth of Online Banking in Bangladesh
Online banking in Bangladesh first started in the early 2000s and ever since it is rapidly being integrated into the banking industry. The graph below shows how just within a few years the number of online banking transactions rose in Bangladesh.
Source: Bangladesh Bank, Statistics Department, e-Banking and e-Commerce Statistics Unit
There are several reasons for the rapid increase in online banking in Bangladesh. They are-
The pursuit of Digital Bangladesh
The government's initiatives to digitalize the financial service sector such as establishing electronic platforms like NPSB (National Payment Switch Bangladesh) and BEFTN (Bangladesh Electronic Funds Transfer Network) are playing a key role in the rapid progress of internet banking.
Internet penetration in Bangladesh stood at 28.8% in January 2021. The number of internet users in Bangladesh increased by 7.7 million (+19%) between 2020 and 2021- (Source: Datareportal)
The government's efforts to increase access to internet services have also been majorly successful. With more people using the internet, the demand for internet banking is bound to rise.
The demand and necessity for fast banking
The world is moving fast. In this era of real-time transactions, online banking is essential. Bangladeshi people are starting to realize the immense advantages of online banking to make their transactions faster and businesses more efficient, thus the demand for online banking is rising.
Competition in the banking sector
There are 61 scheduled banks in Bangladesh; the country has a very high rate of competition in the banking industry. Therefore, to continue their business sustainability, banks are forced to bring different cutting-edge e-banking solutions as a "value-added" tool to differentiate their services, lower their costs and expand their existing customer base.
Rising trend of e-commerce
The e-commerce sector in Bangladesh is growing rapidly, and with this, people are duly realizing the convenience of online shopping and digital transactions. Thus, they are preferring online transactions more nowadays and using online banking services.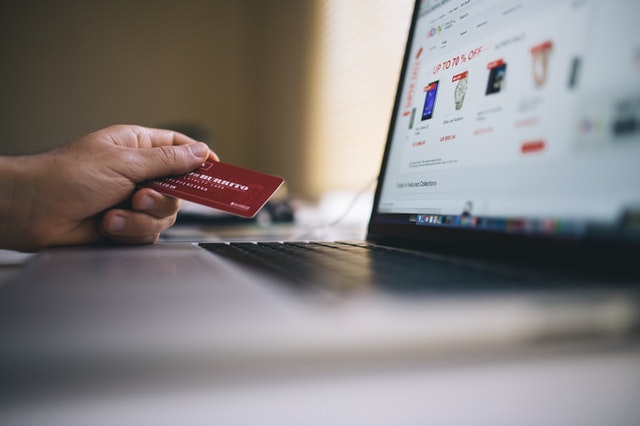 Fintech
Fintech in Bangladesh has come a long way over the years. Fintech tools such as e-KYC, data archiving tools, etc. are helping banks to convert currently manual or paper-based documentation into digital formats and to ensure seamless end-to-end electronic processing of banking operations/ transactions. These are incentivizing more banks to include e-banking tools in their services.
Giga Tech Limited is the pioneer of E-KYC and Digital onboarding in Bangladesh with years of R&D and currently catering to Financial Institutions (Banks, NBFI, MFS, etc.) in Bangladesh with Made in Bangladesh E-KYC Solutions & Services. Giga E-KYC enables Financial Institutions to onboard customers Digitally in few minutes while ensuring AML/CFT regulations& policy and enables Financial Inclusion and Access to Finance. Giga E-KYC is hosted in Bangladesh aiming to protect National Data going out of the country.
Increasing financial literacy rate
In 2017, 29% of Bangladeshi adults were financially literate and the rate is seemingly growing. (Source: The Daily Star)
As people are learning more about effectively using diversified financial tools and services, they have been realizing the benefits of online banking and thus demanding the service more nowadays.
Importance of Online Banking in Bangladesh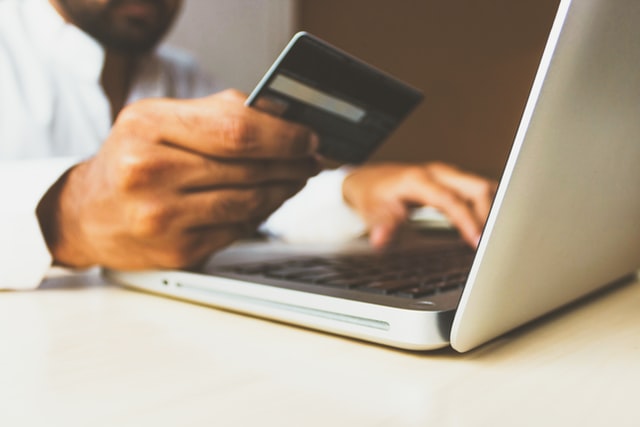 Many banks are bringing more and more innovative uses for online banking. Starting from account opening, paying utility bills, and credit card payments to fund transferring to MFS accounts and intra-bank and interbank fund transfers, online banking is becoming an all-purpose platform nowadays. It is one of the only web applications where there is an immense benefit for both banks and customers.
Banks' Benefits:
Wider Reach
One of the primary benefits is that banks can reach a wider range of customers bringing more inclusivity to their customer base. Several people in Bangladesh choose banks that are close to them, rather than going for banks that offer optimum service. Internet banking gives financial institutes the opportunity to reach and avail new customers far from their branch locations. Therefore, people are now able to choose institutes that they feel can provide services as per their expectations.
Better Customer Service
Banks can provide access to their services to customers from anywhere around the world. Online banking is a 24/7 service that is fast and efficient and saves customers valuable time, therefore, enhancing the customer experience.
Banks can also promote their different services to customers much easier through the internet. They can also install chatbots that help customers with simple problems immediately, without needing any big call services.
Cost Reduction
There are lesser operational costs involved in online banking and the number of staff required is much lower. Customer onboarding costs are lower, also, banking through the internet means there will be fewer customers physically present in the banks and therefore banks need to build a lesser number of branches reducing the physical infrastructure costs. It also eliminates duplication and wastage and reduces security costs.
Customers' Benefits:
Time-saving
Paying utility bills and salary disbursements can be a hassle for many people. The basic benefit of internet banking is that it can save critical time which will help to utilize time better and save valuable business hours. Internet banking accelerates the cash cycle and builds the productivity of businesses by saving time.
Lower costs
Online banks often offer lower fees than traditional banks or don't charge any subscription fees at all as they have lower fixed costs so they can be cost-saving for customers.
Convenience
Customers can simply use the bank's website or app to access his/her account through a desktop or mobile phone any time of the day. It is a kind of self-help banking service for clients through which they can manage their income, expenses, and savings by themselves. Customers can pay off their debts easily through automatic withdrawals. And, view their account summaries, bank statements, and other financial documents instantly.
Current State of Online Banking in Bangladesh
Although it was first launched in Bangladesh by Standard Chartered Bank, now, there are numerous banks that have online banking facilities. Some of the most popular ones include- City touch, EBL Sky Banking, MTB Smart Banking, SC Mobile Banking, and Brac Bank Mobile.
In March 2020, the volume of transactions through internet banking was about Tk. 6500 crore, within just a year, by March 2021, the volume topped Tk.10,000 crore. Currently, there are more than 36 lakh users of internet banking in Bangladesh. (Source: Bangladesh Bank)
The Covid-19 period has given a huge boost to online banking. As people are becoming more cautious about social distancing and the whole economy is learning the importance of going cashless, the banking industry is seeing a massive surge in demand for online banking. Seeing this surge, banks are also keen on additionally introducing mobile banking apps, WhatsApp banking, and online account-opening platforms.
For further increase in online banking, Bangladesh Bank raised the limit for interbank transactions, and also increased the limit for institutions up to Tk. 10 lakh per day; these measures further increased the use of online banking so much so that the volume of online banking rose by 57.42 percent year-on-year by March 2021. And thus, there was a 31.08-per cent year-on-year increase in internet banking users in Bangladesh.
Online banking is believed to rise further when micro-merchants in Bangladesh can have access to online bank accounts on a large scale through which they can accept bills from clients' accounts and credit cards.
Popular services for internet banking in Bangladesh
BRAC Bank Limited
BRAC Bank Limited gives different kinds of Alternate Delivery Channels like ATM, Debit Card, Mobile Banking, Internet banking, and Cash Management administrations, and numerous new client-driven items.
The Digital Products will make your financial experience smooth and save time and money. BBL also provides a two-factor authentication system that adds a layer of security to your transactions that can prevent any sort of online hacking.
The digital banking of BRAC Bank was 16-17% just a year ago, but now it has increased to 42%. BRAC Bank's investment in technology has averaged Tk170 crore in three years, from 2018 until 2020. (Source: Dhaka Tribune)
The bank has recently announced that it will also enable the self-registration system to its internet banking services using credit cards. The bank also introduced a Mobile App-"Brac Bank Astha" which can be used by clients for all kinds of banking transactions.
IFIC Bank
IFIC Bank provides many internet banking facilities to their customers. Their online features include services like managing account balances, checking transaction history, transfers between accounts, checking credit card limits, blocking any card, requesting a checkbook, bank certificates, and many more.
Standard Chartered Bank
Standard Chartered bank offers a very dynamic and clean set of internet banking features. You can access their internet banking services that provide fund transfer facilities, checking, printing, and downloading A/C statements, resetting PINs, and many others.
These are only a few of the banks that offer online banking in Bangladesh. Countless banks are making their experiences virtual more and more with time and very soon every bank will not only be offering this but their existence will depend on it.
Future of Online Banking in Bangladesh
Overall, by conducting their transactions through internet banking, many businesses in different sectors will have significant cost savings and the economy will see faster productivity growth.
In the long run, online banking will open new doors of career opportunities for many people. Although digitalization is reducing the demand for jobs such as bank tellers and other branch clerks, due to the rise in online banking and fintech, there will be a rise in demand for digital professionals, cyber security experts, web designers, app developers and programmers, banking customer experience experts, risk and compliance officer, quantitative analysts, data specialists and other jobs related to digital banking.
The world is moving towards a fast, mobile, and dynamic civilization and internet banking is a technology that is keeping in line with it. Standing in line for any service is not only time-consuming but also is something that is about to go extinct soon. We live in an era of rapid, portable, and swift actions and online banking is here to make our financial activities easier and more comfortable.
It truly is the time we embrace this technology of online banking in Bangladesh and move forward with the digitization of financial activities and get closer to the 21st-century visionary world we all want to live in.