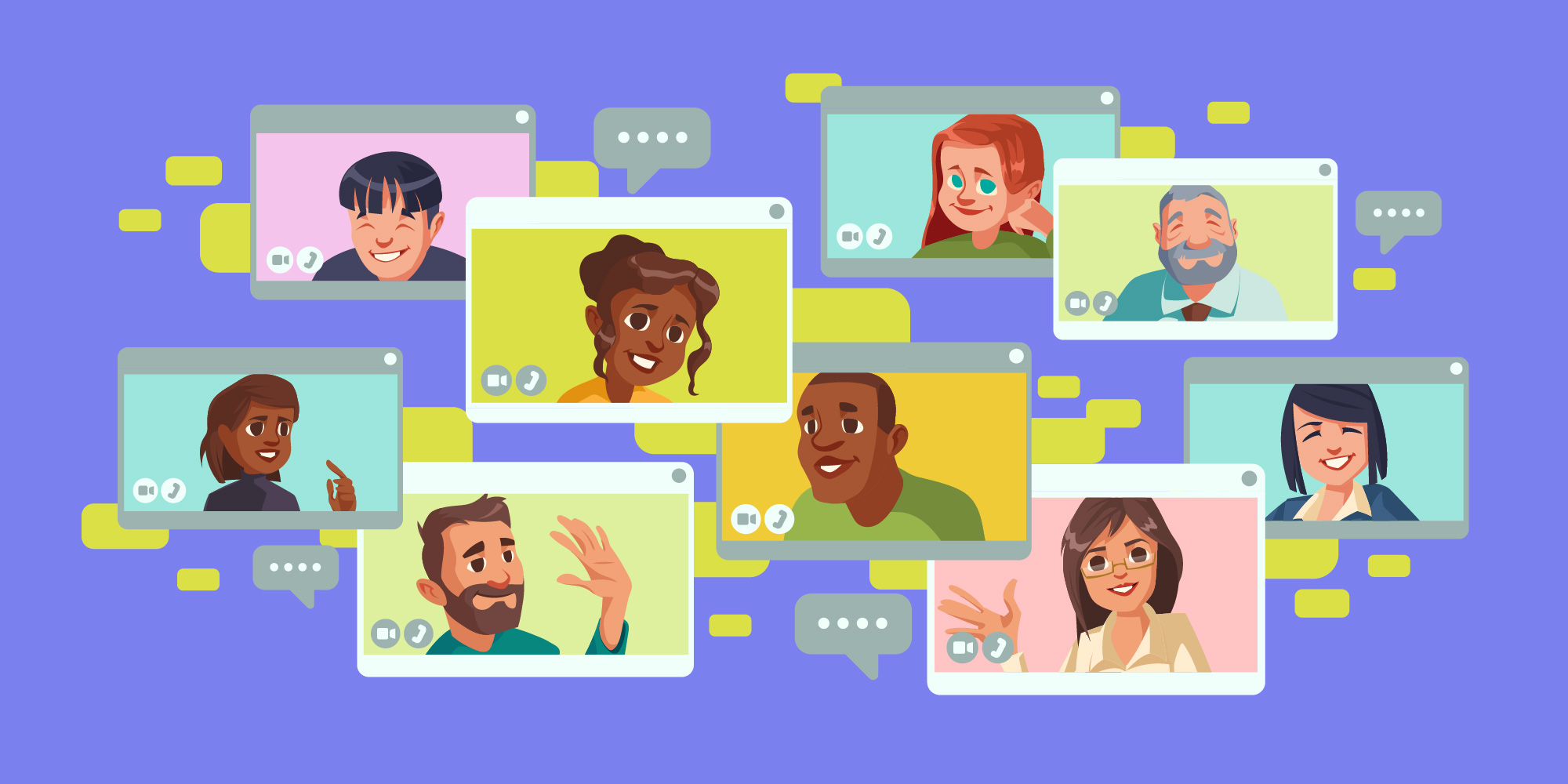 Ever since the COVID-19 outbreak, we have seen everything from conferences, concerts, festivals, and courses going virtual. Virtual events have become essential in maintaining connections socially and in business. Many organizations have thrived with virtual events because, in addition to offering a safer means to attend, it has many benefits for you and your audience.
Pros of Virtual Events

Increases Reach
Virtual events are effective because they offer flexible attendance. A big downside of in-person events is that people who can only afford the time and means of attending the event could make it. Oftentimes it's not feasible for someone to attend events he or she is eagerly excited about. But in the case of virtual events, you are reaching out to the homes and offices of anybody who is interested. So your event reach will be higher and more inclusive.
More Affordable to attend
As the event is virtual, you can charge a very low attendance fee for your audience or even make it free. This will ensure more people consider attending your event who otherwise would not have, and your event will be recognized as a means of breaking down barriers of knowledge and information.
Cost-Effective and Time-Saving
If you have budgetary constraints or a need to roll out an event within a short period of time, virtual events are the key!
The cost for hosting in-person events can go up to lakhs, while the cost for virtual events is only a fraction of these high-budget in-person events. In fact, virtual events are about 75% less expensive. As virtual events require less direct financial investment, you can allocate your costs more wisely on the technology, streaming, event site, etc. while significantly saving your time.
Many participants are unable to attend an event they are interested in simply because of the location of the event. Getting to the event might lead to hours of commute which is both time-consuming and costly. Virtual events can be attended from anywhere. So an effective virtual event can save time and money for everyone. With a virtual event, the attendee only needs a computer and an Internet connection.
Virtual events will make your sponsor happy
Your sponsors will definitely want you to collect and measure feedback and engagement. Here's where virtual events have a big advantage. By hosting a virtual event, you can come up with measurable and accurate information on attendance, impressions, and connections built for your sponsors. As there are fewer costs involved in arranging high-budget exhibitions or booths, virtual events also offer more flexible sponsorship costs.
Cons of Virtual Events

Virtual events can become lackluster
People are often excited to attend in-person events for the experience. The excitement of meeting new people, seeing what's new in the industry can hardly match what you can experience through a computer.
People can easily lose focus during virtual events
It is quite hard to hold attendees' attention during a virtual event. When attending virtual events from home, people can easily get distracted. Also, sitting for long hours in front of a computer screen can be really tiring for some and thus they lose their focus.
The absence of face-to-face interactions can be demotivating
Zoom conferences, chat rooms, and other digital replacements cannot measure up for face-to-face interactions. It may vary depending on the organization's culture. A company where employees are used to attending online meetings with overseas stakeholders would not be affected that much. In Bangladesh, we are used to networking in person. Additionally, after-hours of an event is a great time for networking but unfortunately, virtual events restrict the time for networking. So the lack of face-to-face interaction and networking time may demotivate people to attend. Hence, we can also see a higher rate of registration "no-shows".
Zoom Fatigue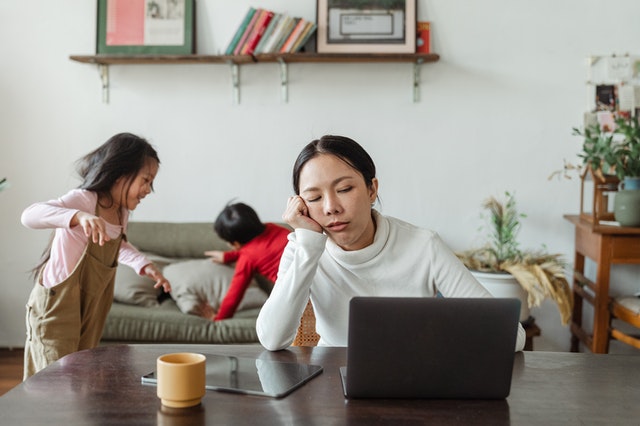 Perhaps the most complained thing about online meetings is the frequency. Ever since online meetings have become popular the number of them has drastically increased and oftentimes they are absolutely pointless. The sense of exhaustion after a day of numerous online meetings is referred to as 'Zoom Fatigue'. And even Zoom's CEO is suffering from it. Zoom's CEO Eric Yuan said he is tired of all these Zoom calls.
How to host an effective virtual event?
Step 1: Plan your event according to your audience
You need to first determine why people should attend your event. Or if you have hosted before, what are the programs your participants respond best to. Your participants may attend because they love panel discussions, listening to experts or they love seeing many product displays. Understanding your audiences' preferences will help you develop your content better. You will get an idea of how to structure your programs better and your content more engaging. In addition, based on the content you finalize, you can choose a suitable virtual event platform.
Also, it is advised to keep your event short as sitting in front of a computer the whole day can be tiring. Focus on planning short programs and if your event requires, spreading it out over multiple days.
Keep your sponsors in mind too when determining your target audience as it's one of the biggest draws for them. Ensure to provide information on your audience demographics, boost sponsor ROI and overall provide them value before, during, and after your virtual event.
Step 2: Promote and keep your attendees in the know
A solid promotion and communications plan are essential. Virtual events need properly targeted promotions. Make sure your event details reach your target audience group. Without proper marketing of your event, your participation level may suffer. Your promotion must include the details of how the event will work, the benefits, and networking opportunities. You must also increase sponsor visibility online. After reaching out to your target audience, ensure to keep them informed with announcements, push notifications, and agendas because it is quite possible to forget to join a virtual event than a real one.
Step 3: Organise your content strategically
Virtual events need interesting and effective content. Focusing on building engaging content which is focused on the attendees' needs is the key to a successful virtual event. You can choose various content like video conferences, live streams, or webinars but make sure to stay professional and establish a code of conduct to make the event run smoothly. To make the event more engaging, it is important to offer different segmented event options for participants to choose from according to their relevance. And use online occasion guides so that participants can navigate through the event with ease.
Step 4: Engage your audience
Remember your audience will enjoy valuable discussions just as they'd enjoy them if they were in an in-person event. To keep them engaged, create as many opportunities for interactions as you can through surveys, polling, Q&A sessions, etc. Highlight speaker bio and their content and share event highlights to keep everyone in the loop and motivated to attend.
Step 5: Evaluate your event's success
In order to determine the success of your event, it is essential to measure the level of engagement during the event and track key data about your attendees. In this way, you can determine the ROI from the event and kickstart your buyers' journey.
Some recent successful virtual events
Data Center Technologies Summit
Data Center Technologies Summit was a one-day conference coordinated for the data center industry members. It was one of the most successful virtual events of the year. The purpose of the occasion was to bring every one of the industry's leading specialists under a single umbrella. The summit helped to foster participants' abilities with argument, networking, and education. It provided free passage for DC and IT-related professionals to meet over 20 leading providers of Data Center technologies and services. There were 40 local and worldwide speakers including industry pioneers, experts, and top technologists sharing their expert insights.
Data Science Festival by TechSpark
The Data Science Festival was a global event. They planned to connect with the information world and cultivate the sharing of information, motivation, and thoughts. They covered the most recent concerning points to data scientists and engineers and produced exuberant conversations and discussions, offering genuine takeaways to help people in their work.
Conclusion
Facilitating a virtual conference requires the same amount of consideration and attention as an in-person occasion. With both events, you need to properly promote the event to draw in your participants, plan engaging content and prove your event's success. Virtual events can be as effective, or even more than in-person events. Consider virtual events as essential and value-adding events for your organization that can help you increase your audience reach and ensure inclusivity. You can make an effective occasion that gets your organization's message across and if you have a business, it can also help in drawing more sales and boosting up revenue. Therefore, virtual events are becoming increasingly popular and may soon outnumber the number of in-person events around the world.