The following pilot project was an initial small-scale implementation to prove the viability of a Digital Business Registry (Trade License Management System) for aiding micro-merchants regarding trade license in Bangladesh.
The United Nations Capital Development Fund (UNCDF) conducted a comprehensive study on the retail micro-merchants landscape of Bangladesh. Around 20 lakh people are involved in micro-merchant retail trade transacting more than $18.42 billion a year in Bangladesh annually and interact with millions of customers every day. This is the second-largest market in Bangladesh after the ready-made garments (RMG) market.
It provides many opportunities for innovation such as the introduction of digital payments to retail micro-merchants, digitalization of whole supply chains, and overall introduction of digital platforms to assist micro-entrepreneurs to grow their businesses.
Challenges involving trade license in Bangladesh
Unfortunately, there is no convenient practice that would assist small traders who may or may not have a specific location of the business with a commercial license. Since most micro-entrepreneurs lack the knowledge to apply for a trade license in Bangladesh, they are unable to open a bank account and receive banking facilities for their businesses.
Despite contributing to the economic development of our country, they are not gaining the necessary assistance with legitimizing their ventures which results in failure to accelerate sustainable and inclusive economic growth for Bangladesh.
UNCDF aspires to aid the digital onboarding of the micro-merchants and assist them with procuring the Trade License through the development of a Business Registry System. Digitalizing the whole trade license issuance process will reduce the gross expense and save time significantly.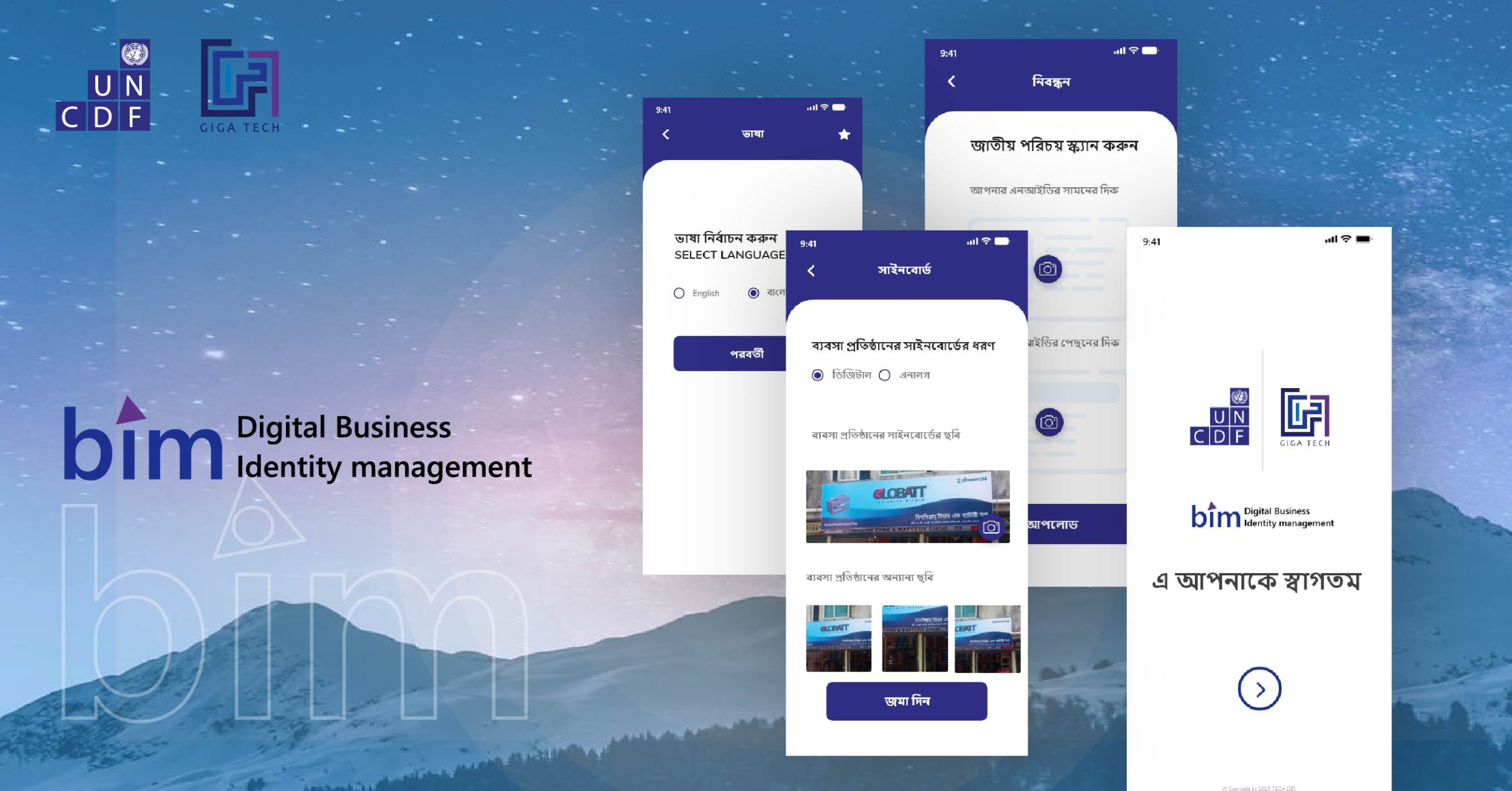 Giga Tech piloted a project to promote the digital onboarding of the micro-merchants and local business owners through the development of a business registry system (trade license management system).
This will help to implement a business registry system that will aid small business owners of rural Bangladesh with acquiring their trade licenses.
We developed an app that acts as a one-stop solution for all stakeholders. Business owners can apply for their trade licenses through the app.
The web application will be used by the local government, who can use it to view and print the reports, and value chain partners can access necessary information regarding the business entities. After verification of the information, they can issue the license.
Giga Tech also conducted multiple training sessions to assist users and stakeholders, to ensure the optimal use of the system.
Micro-merchants can apply for trade licenses digitally
Local Government Authority can verify information regarding local businesses
Authorize the legitimacy of SMEs
Value Chain Partners will be able to check information about micro-merchants
License Renewal
Pay license fees through MFS (TAP)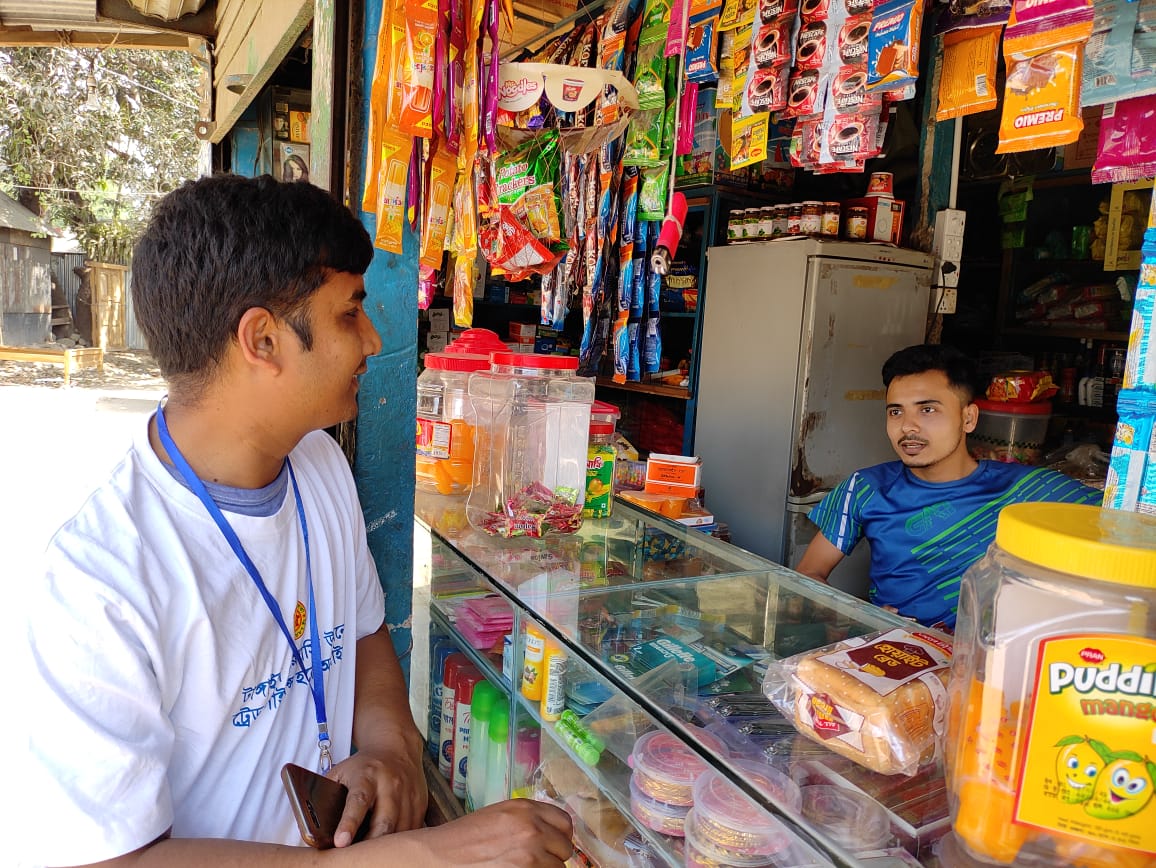 The system creates Stakeholder Profile.
License Issuance and Renewal
Micro-merchants are able to digitally issue for Trade License and renewal.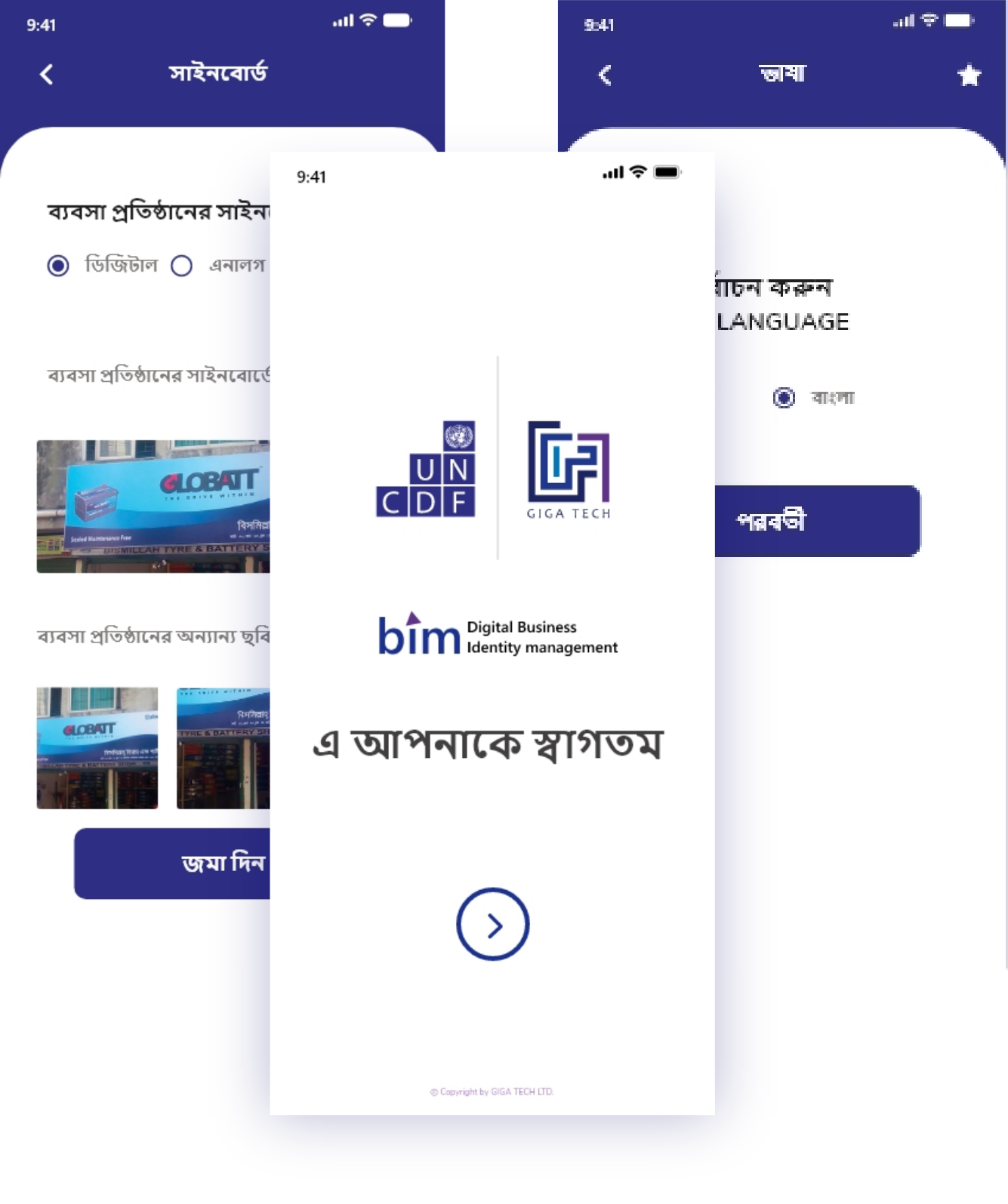 Local Government Authority verifies information about micro-merchants and businesses from their profiles.
A mutual beneficial platform for both the micro-merchants and value chain partners.
Impact of Trade License Management System
The solution will not only assist the micro-entrepreneurs with legitimizing their business, but it will also benefit the Local Government Authority with the inclusion of micro-merchants and underprivileged enterprises in the formal sector to accelerate sustainable and comprehensive economic growth.
Moreover, it will bring change to some traditional practices, entrepreneurs can deal with license issues from the comfort of their homes. It will change the ecosystem for trade license in Bangladesh and embrace the vision of Digital Bangladesh.
It encourages cashless transactions. Rural business owners face challenges adapting to digital payment methods. But since the start of 2020, digital payment practices have seen tremendous growth.
Bangladesh's government will benefit greatly from this entire approach once its regular practice is ensured.
It will cut down application processing time and eliminate duplicate work. It will help in automating many of the routine and manual processes of the licensing staff review saving countless hours and reducing turnaround times for applications for trade license in Bangladesh.
This will system remove barriers to community development. With this mutually beneficial platform, both micro-merchants and value chain partners can uplift their B2B communication and enrich their business scope.