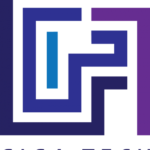 BY BANGLADESH FROM BANGLADESH
No of Vacancy – 01
Job Responsibilities:
Requirement Analysis, design and development of software according to SDLC.
Design and implement client projects by analyzing system requirements.
Designing and developing complex web-based applications.
Develop all parts of the system including the core and GUIs based on clients' requirements
Perform code review, Unit Testing.
Follow established standards and processes to deliver quality software.
Upgrading, configuring and debugging existing systems.
Maintain necessary documentation in accordance with companies and clients' quality, process and documentation requirements.
Employment Status:
Full-time
Educational Requirements:
BSc. in CSE/CS/ICT (or related field) from any reputed University in Bangladesh
Additional Requirements:
The applicants should have experience in the following area(s):
Must have 3-5 years of professional experience in applications development using C#, ASP.Net Core and/or ASP.Net.
Must have experience with Angular 2+, HTML, CSS, and bootstrap.
Good Knowledge of JavaScript, jQuery, React.js, Node.JS, and TypeScript.
Must have experience with RESTful API design and development on .Net Stack.
Experience with popular Relational Databases like MS SQL Server, Oracle, PostgreSQL/MySQL.
Experience with writing complex queries, stored procedures, and triggers on MS SQL Server/Oracle.
Experience with Entity Framework Core and/or Entity Framework.
Understanding of code versioning tools, specifically Git.
Sound knowledge of Object-Oriented Analysis and Design.
Should know the software development methodologies and design patterns like DDD, MVC, and TDD.
Must have very good problem-solving and analytical abilities.
Must have the mentality to implement the software solutions on the client side.
Must follow the standard architecture and guidelines of coding.
Should be a very good team player and work for achieving the team's delivery deadline.
Must have CAN-DO ATTITUDE and should be a self-motivated and quick learner.
Must have Fluency in written and spoken English along with good communication skills.
 Experience Requirements:
Must have 3-5 years of professional experience in application development.
Job Location
Dhaka
Salary
Negotiable 
Other Benefits
Festival Bonus: 2
Mobile Allowance
Scope for Professional Development & Career Growth
Health Insurance
Performance Bonus
Friendly Work Environment
Other perks as per Company Policy
Application Deadline: 15 June 2022