DevOps Engineer (Mid-Level)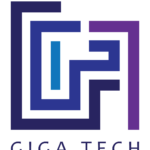 No of Vacancy-(01)
Job Responsibilities:
Experience in production-grade DevOps engineering
Design, build, and automate new solutions centered around the Kubernetes container
Utilize DevOps technologies for efficient continuous integration, deployment and delivery employing best-in-class monitoring and self-healing techniques
Writing scripts to develop, maintain, improve services for delivering cutting-edge Dev/Ops functionality/infrastructure/environment that enables our engineers to build, release, and operate their software development projects
Collaborate with our networking, infrastructure and deployment teams in deploying, maintaining and administering software infrastructure
SQL, Relational DB (MySQL, Oracle, etc.) & Non-relational DB Knowledge (MongoDB, PostgreSQL)
Building and maintaining continuous integration systems in Jenkins
Developing internal tools and workflows for large development teams
Systems integration with third party and in-house systems
Working experience of different K8s tools like helm, dashboard etc.
Proven work experience with Docker, Docker Swarm, and Docker compose
Strong understanding about Microservice Architecture and microservice deployments
Strong background in Linux/Unix Administration with OS and hardware-level optimizations
Working knowledge of automation tools (Jenkins/Ansible/Puppet/Chef/Salt/etc)
Strong understanding in code repository systems such as Gitlab, Bitbucket, and Git workflows etc.
Monitoring in EFK, ELK, Kubernetes health and KPIs and maintaining production-grade SLA for standard IT Operation
Strong communication skill with different project developers and all users of the k8s cluster
Experience of using GCP, Azure, and AWS for managing k8 cluster.
Employment Status:
Educational Requirements:
B.Sc. in Computer Science & Engineering from any reputed University
Experience Requirements:
At least 3-5 years of work experience in relevant field
Related experience as per position preferably in IT enabled and/or Fintech companies
Experience with scripting languages such as Python, JavaScript and one or more OOP
Experience with Angular, Django and .Net ecosystem in the CI/CD Pipeline
Experience with build systems (Webpack), container (Docker) and container orchestration system (Kubernetes).
Additional Requirements:
The applicant should have experience in the following areas-
Python, Bash, Powershell
Docker, Kubernetes, Ansible, Terraform, Jenkins, Helm, Dashboard
Linux and Windows servers.
Good team player, well-organized, initiative and detail-oriented
Excellent documentation and communication capability in English.
Job Location:
Dhaka
Salary:
Negotiable
Compensation & Other Benefits:
As per company policy
Application Deadline: 15 February 2021
Send your CV to hr@gigatechltd.com
Job Features
| | |
| --- | --- |
| Job Category | DevOps Engineer |