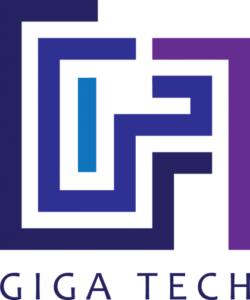 BY BANGLADESH FROM BANGLADESH
Business Analyst
Vacancy: 02
Job Responsibilities:
Evaluating business processes, anticipating requirements, uncovering areas for improvement, and
developing and implementing solutions.
Provide business process expertise and assistance in Customer solution design in terms of Functionalities.
Reviews of business processes and developing optimization strategies.
Conducting meetings and presentations to share ideas and findings.
Performing requirement's analysis with Customer.
Documenting and communicating the results of your efforts.
Effectively communicating your insights and plans to cross-functional team members and management.
Gathering critical information from meetings with various stakeholders and producing useful reports.
Ensuring solutions meet business needs and requirements.
Coordinate the meeting with Customer regarding requirement analysis.
Updating, implementing, and maintaining procedures.
Prioritizing initiatives based on business needs and requirements.
Serving as a liaison between stakeholders and users.
Review and assist Customer on Business Blue Printing documentation and Software Requirement Documentation
Monitoring functional deliverables and ensuring timely completion of projects from Customer
Educational Requirements:
Bachelor of Science (B.Sc.) in any relevant field from any reputed University
Experience Requirements:
At least 05 years of experience as a business analyst in any relevant industry
Strong domain knowledge of business process analysis and process mapping is preferred
Additional Requirements:
Previous Work Experience as working in BA role.
Government Project experience would be prioritized
Expertise in communicating progress at each phase of development as appropriate,
including published roadmaps, requirements, and other information
A high degree of both technical expertise and business acumen.
Strong results orientation combined with excellent judgment and problem-solving skills; track record of product success.
Demonstration of outstanding communication skills internally and externally, across teams and functions.
Demonstration of attention to detail, strong organization, and planning skills.
Magnificent documentation skills.
Strong Analytical and problem-solving skills.
Multitasking ability.
Job Location: Dhaka
Compensation & Benefits:
Other Benefits:
Weekly Holiday: 2 Days
Public holidays as gazette by the Govt. and organization's decision
Paternity / Maternity Leave
Festival Bonus: 2
Salary review: Yearly
Mobile Allowance
Health Insurance
Prayer room facility
Recreation facility: Table Tennis
Friendly Work Environment
Scope for Professional Development & Career Growth
Other perks as per Company Policy
Application Deadline: 31 July 2023
Application Link: Apply Now