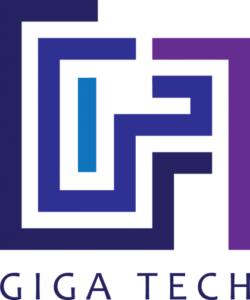 BY BANGLADESH FROM BANGLADESH
3D Artist
Vacancy: 01
Job Responsibilities:
 Duties and responsibilities include but are not limited to:
Collaborate closely with the creative team, including designers, developers, and art directors, to develop high-quality and visually captivating 3D assets and environments for XR Development and Web VR projects.
Create realistic and immersive 3D models, characters, props, textures, and animations that align with project requirements, design guidelines, and artistic vision or Low-poly Game assets.
Optimize 3D assets for real-time rendering, ensuring optimal performance across a variety of platforms and devices.
Participate in the conceptualization, development, and implementation of XR experiences, including interactive elements, user interfaces, and dynamic animations.
Collaborate with developers to integrate 3D assets into XR platforms and Web VR frameworks, ensuring seamless functionality and user interaction.
Stay up-to-date with the latest industry trends, advancements in 3D art, XR technologies, and
Web VR frameworks, and apply this knowledge to enhance project quality and innovation.
Contribute to the creative process by providing input and suggestions for improving visuals, aesthetics, and overall user experience.
Take ownership of assigned tasks, manage multiple projects simultaneously, and meet project deadlines while maintaining high-quality standards.
Collaborate with other artists to maintain consistent visual quality and style across projects.
Mentor and provide guidance to junior artists, assisting in their professional growth and skill development.
Develop character rigs, including skeletal structures, controls, and deformations for realistic and expressive character animations.
Implement advanced shading techniques and material creation to achieve high-quality visuals and realistic rendering results.
Additional Requirements:
A strong portfolio showcasing exceptional skills in 3D modeling, rigging, animation, texturing, lighting, rendering, and environment design, with a focus on realistic and immersive experiences.
Proficiency in industry-standard software such as Maya or 3ds Max, or Blender or (equivalent), and familiarity with related plugins and tools.
Solid understanding of real-time rendering techniques, shader networks, and experience optimizing assets for various platforms, including mobile and VR/AR devices.
Excellent communication and collaboration skills, with the ability to effectively communicate ideas and concepts to team members with varying technical backgrounds.
Proactive problem-solving skills and the ability to provide innovative solutions to technical and artistic challenges.
Ability to work independently, as well as in a team-oriented environment, and thrive in a fast-paced, deadline-driven setting.
A passion for emerging technologies, XR experiences, interactive storytelling, and a willingness to stay updated with the latest industry advancements and techniques.
Experience in character rigging, including joint placement, skinning, and creating control rigs for realistic character animation.
Familiarity with XR Development tools, such as Unity or Unreal Engine, and Web VR frameworks (e.g., A-Frame, Three.js).
General familiarity with industry-standard 3D graphics software Photoshop, Substance, After effects etc.
Educational Requirement:
Graduation in CS/CSE/IT/Game Design or Diploma in Computer Graphics, Animation, Game Design, or a related field (preferred).
Experience Requirement: 3 – 6 years game development experience.
Job Location: Dhaka
Compensation & Benefits:
Other Benefits:
Weekly Holiday: 2 Days
Public holidays as gazette by the Govt. and organization's decision
Paternity / Maternity Leave
Festival Bonus: 2
Salary review: Yearly
Mobile Allowance
Health Insurance
Prayer room facility
Recreation facility: Table Tennis
Friendly Work Environment
Scope for Professional Development & Career Growth
Other perks as per Company Policy
Application Deadline: July 20, 2023
Application Link: Apply Now